Published: Wednesday, March 02, 2016 02:54 PM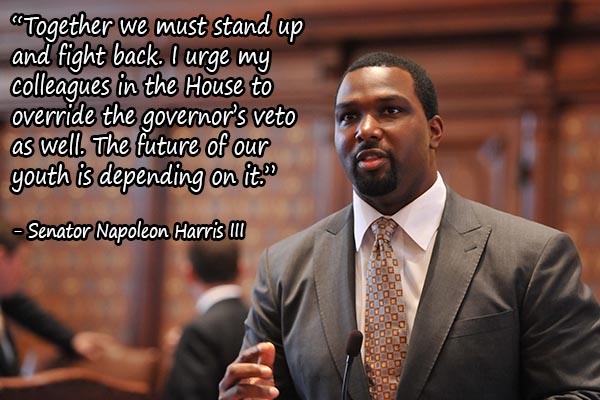 SPRINGFIELD – Today, State Senator Napoleon Harris (D-Harvey) voted to override the governor's veto of Senate Bill 2043, legislation that would release Monetary Award Program funding to universities throughout the state. Harris reacted to the vote with the following statement.
"I refuse to give up on students. Education takes young people out of poverty and allows them to become strong contributors to our economy. Chicago State is a priority for many people in my district, but the lack of funding is hurting families across the state.
There are still students waiting for money promised to them almost a year ago. That's unacceptable. The governor's administration made these promises and they need to deliver. Together we must stand up and fight back. I urge my colleagues in the House to override the governor's veto as well. The future of our youth is depending on it."
###
Category: News