Created: Thursday, August 14, 2014 12:00 AM
Published: Thursday, August 14, 2014 12:00 AM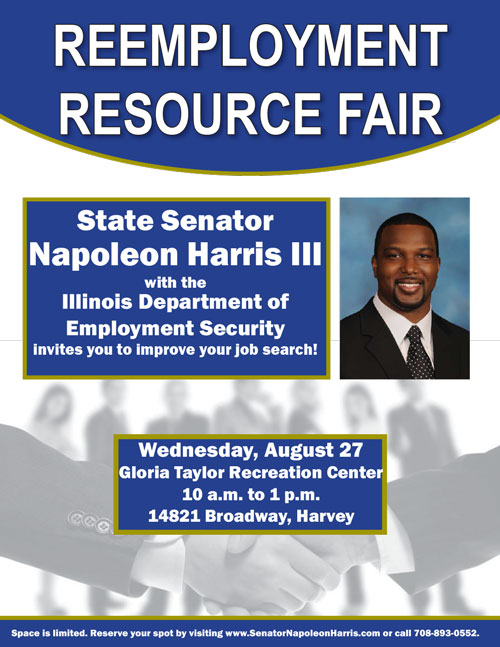 Are you currently either unemployed or underemployed? Do you or a member of your family need assistance with your job search and preparing for interviews?
As your state senator, I want to ensure anyone looking for job has the tools they need to prepare for employment. That is why I am partnering with the Illinois Department of Employment Security to host a Re-employment Resource Fair from 10 a.m. to 1 p.m. on Wednesday, August 27, at Gloria Taylor Recreation center, located at 14821 Broadway, in Harvey.

Space is limited, so to ensure your spot is reserved click here or call 708-893-0552.
You can meet me and my staff, learn about ways to improve your job search and learn from career-building professionals on how to become competitive in today's job market.
Be sure to read more of this website to learn about my efforts to improve our community.
Category: Latest