Published: Friday, July 15, 2016 09:13 AM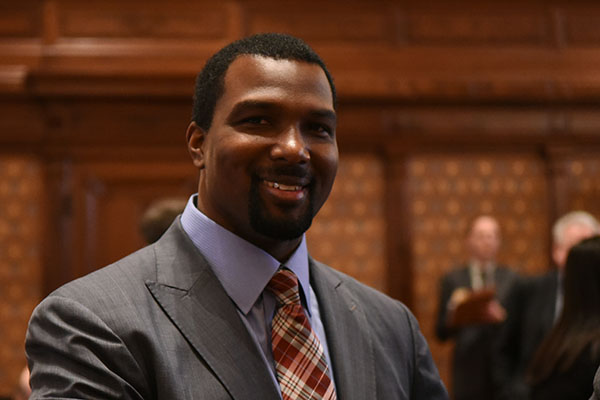 SPRINGFIELD- State Senator Napoleon Harris (D-Harvey) supported legislation signed by the governor this morning that ensures veterans who are eligible for the status of veterans for Illinois identification cards have access to them.
The Secretary of State began issuing ID cards with a veteran designation in 2015. Senate Bill 2173 expands the program to include National Guard members who have not been called to active duty. Furthermore, it clarifies that the Illinois Department of Veterans' Affairs will certify and verify the status of veterans for the ID cards.
Harris released the following statement regarding the new law:
"These identifications give veterans an easy way to prove their status and be able to receive all of the services they have earned and are rightfully eligible for. We need to continue providing our veterans with tools that make their lives easier as a gesture of gratitude for their service."
###
Category: News