Published: Tuesday, May 08, 2018 04:47 PM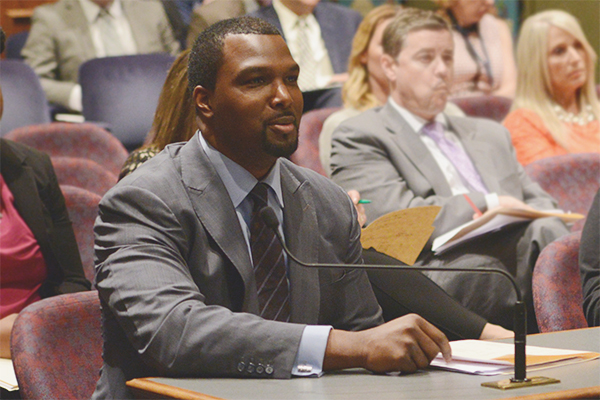 SPRINGFIELD – State Senator Napoleon Harris III (D-Harvey) is lead sponsor of legislation that would require every community college and public university to offer a course studying the events of Black History.
"We hear a lot of misinformation these days about the history of African Americans on television, social media and the internet in general," Harris said. "The only way to combat that ignorance is to ensure that the young people of our state have access to and take time to learn about the contributions and struggles of Black people throughout American history."
The course must include:
The history of African slave trade, slavery in America and the vestiges of slavery in the United States
Contributions made by individual African Americans in government, the arts, humanities and sciences to the economic, cultural and political development of the United States and Africa
The socio-economic struggle which African Americans experienced collectively in striving to achieve fair and equal treatment under the laws of the United States

House Bill 4346 allows public institutions of higher education to meet this requirement through online program or course, and extends that opportunity to elementary and high schools which already have the requirement.
The proposal was approved by the Senate Higher Education Committee Tuesday and will head to the full Senate for further consideration.
Category: News