Published: Friday, April 17, 2020 12:30 PM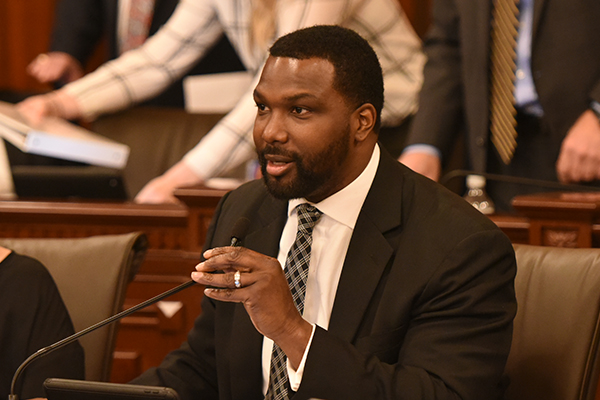 DOLTON — The Village of Phoenix was awarded a total of $360,000 to help area homeowners with repairs, State Senator Napoleon Harris, III announced Friday.
"Sometimes families have to postpone repairs on their homes to pay for food and medicine, and the home's value goes down due to the condition," Harris said. "These living situations are often not a matter of choice, that no family should bear, with or without a crisis."
The Illinois Housing Development Authority Board of Directors awarded the Village of Phoenix to help low- and very low-income homeowners with necessary home repairs. The group awarded $11,000,000 statewide through the state's Single-Family Rehabilitation Program. The lump-sum is projected to help at least 326 families.
The Single-Family Rehabilitation Program provides forgivable loans of up to $45,000 per household to assist with necessary repairs to remove documented health and safety hazards. Eligible repairs include roofing, flooring, and plumping, among others.
A roof-only option is also available for people who do not need other repairs. Those recipients are offered up to $16,500 to militate against future roof damage.
"The money awarded will change the lives of low-income homeowners by helping them improve the safety and habitability of their homes," Harris said. "I encourage anyone who needs help to apply."
Households can apply for this grant by contacting the Village of Phoenix at 708-331-1455. They will walk applicants through the process and explain eligibility.
Category: Press Releases