Published: Thursday, July 09, 2020 01:23 PM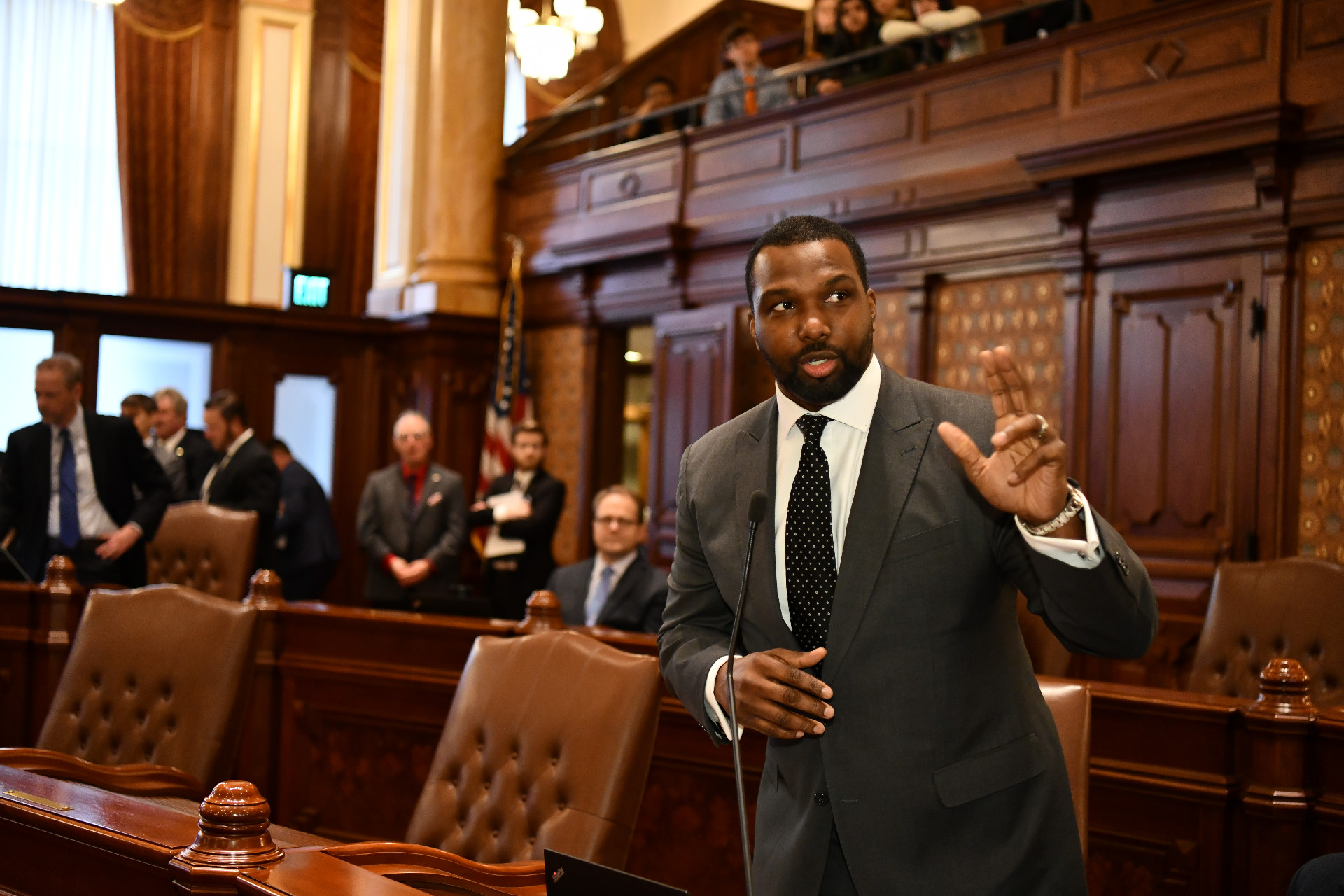 HARVEY – With remote learning and working from home putting a strain on underserved areas without high-speed internet access, State Senator Napoleon Harris (D-Harvey) has announced the Illinois Connected Communities grant has been awarded to the City of Harvey to help develop a plan to ensure access to high-speed internet across the community.
"In 2020, broadband internet access is as important as basic utilities. I applaud the City of Harvey for understanding that and applying for the Illinois Connected Communities grant program," Harris said. "For now, evidence shows that blended learning will be the new norm—it's important we start working now to make sure the digital divide isn't a burden on our students' success."
The Illinois Connected Communities grant program is designed to help underserved local governments, schools and community organizations secure internet access. The program awards $150,000 in state-funded small grants and $150,000 matching funds from supporting groups to accommodate the adoption of high-speed broadband for 12 communities.
Local supporting groups will provide more than 50 hours of free consulting for all 12 communities awarded the Illinois Connected Communities grant. Groups will help communities define their technology goals; measure current levels of broadband access, adoption and use; and seek technical assistance and other funds to meet community needs.
"The City of Harvey applied because digital equity and inclusion is a priority that we share with Gov. JB Pritzker," said City of Harvey Mayor Christopher Clark. "We believe broadband access is just as important as utilities like water, gas and electricity. Harvey has been on the wrong side of the digital divide. This grant gives us the opportunity–and the strategy–to right that wrong. We are excited to partner with DCEO and the Benton Institute's experts to devise a community-led strategy for our city."
These grants will help lay the groundwork for individual communities to play a part in Connect Illinois, a $420 million program to bring basic access to all communities by 2024.
Category: Press Releases