Published: Tuesday, August 18, 2020 02:53 PM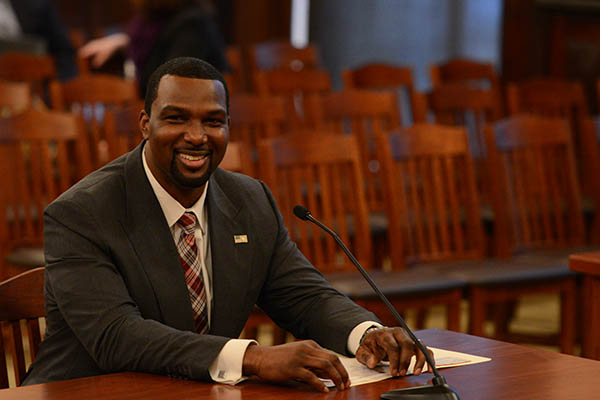 DOLTON – Due to a high number of working families losing their jobs during the COVID-19 pandemic, State Senator Napoleon Harris, III (D-Harvey) is encouraging Illinois tenants who have missed rental payments to apply for the Illinois Housing Development Authority's Emergency Rental Assistance Program.
"Many low-income workers and households lack the financial capacity to afford rental payments with missed paychecks," Harris said. "Emergency rental assistance provides rental support for tenants who need it most during uncertain economic times. I encourage tenants who missed rent payments to apply for the rental assistance program."
The Emergency Rental Assistance Program supports Illinois residents who were unable to pay their rent due to an issue linked to COVID-19. Approved applicants will receive a one-time grant of up to $5,000, that will be paid directly to their landlord to cover missed rent payments from March through December, or until the entire $5,000 is used. The $5,000 will be in the form of a grant, and repayment will not be required.
Applications for the Emergency Rental Assistance Program will be accepted until Aug. 28. If an applicant does not have access to the internet, they can apply through a local organization. Those potential applicants can contact the Illinois Housing Development Authority at 312-883-2720 or 888-252-1119 to locate a community assistance organization. The Illinois Housing Development Authority has partnered with 62 Community and Outreach Assistance organizations to help at no cost.
For more information and how to apply, visit here.
Category: Press Releases