Published: Wednesday, October 07, 2020 02:34 PM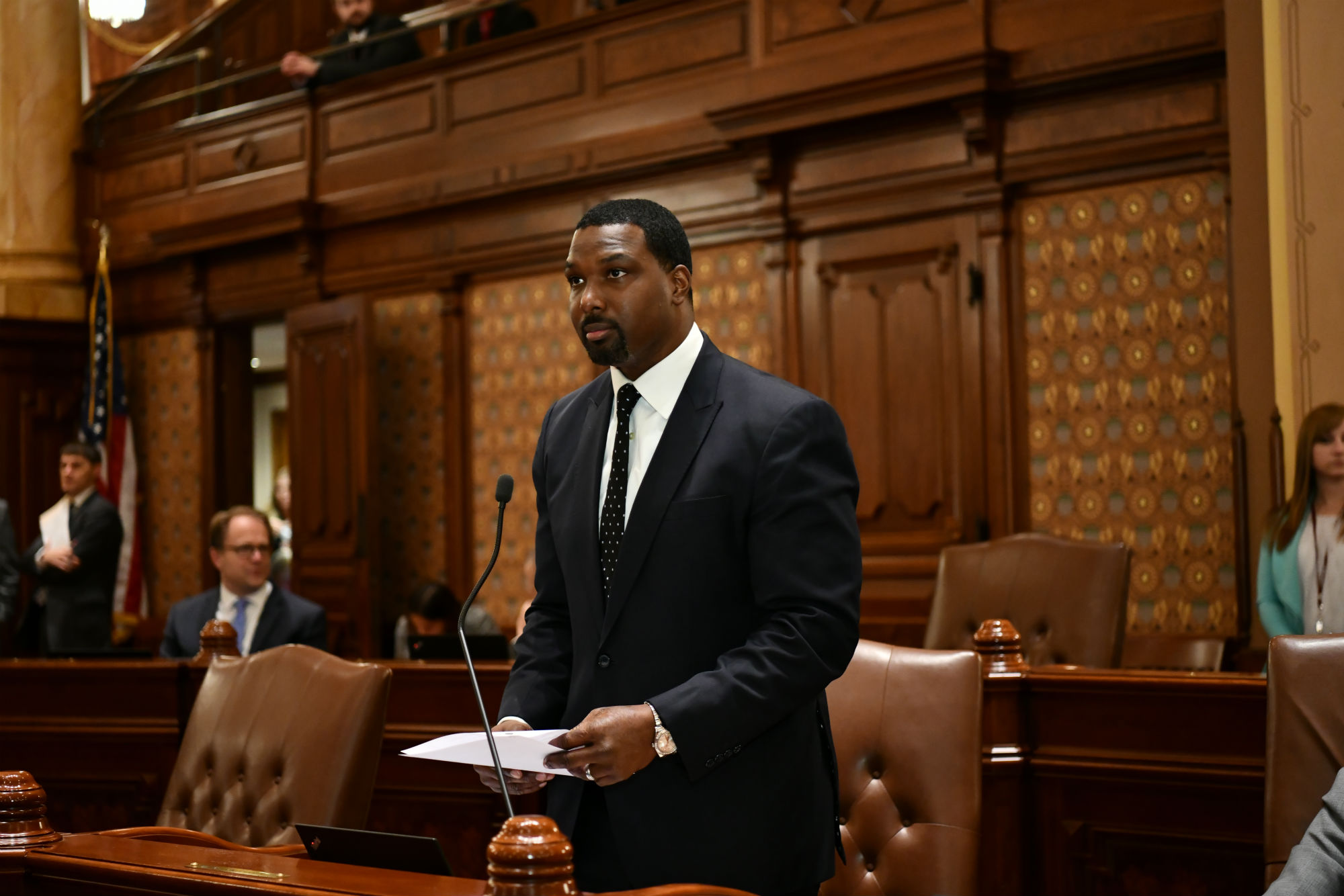 DOLTON – In order to continue the conversation on the importance of Black history education, State Senator Napoleon Harris, III (D-Harvey) has become a steadfast advocate of incorporating Black history lessons into schools' curriculums.
"Nowadays, Black history is an afterthought in the classroom, taught only during the month of February for Black History Month," Harris said. "Black history is for everyone to learn, and it can't be contained in just one month. It needs to be a priority course at Illinois schools."
On Wednesday, a joint Senate Education and Higher Education Subject Matter Hearing covered the kindergarten through 12th-grade Black history curriculum and student success programs. At the hearing, advocates spoke on the importance of teaching the history of American slavery and why should it be a priority at Illinois schools.
Harris is a longtime proponent of teaching Black history to students of all ages. In 2018, Harris created House Bill 4346, which required universities to create a course that included:
The history of African slave trade, slavery in America and the vestiges of slavery in the U.S.;
Contributions made by individual African Americans in government, the arts, humanities and sciences to the economic, cultural and political development of the U.S. and Africa; and
The socio-economic struggle which African Americans experienced collectively in striving to achieve fair and equal treatment under the laws of the U.S.

Wednesday's hearing was the fourth hearing prompted by the Illinois Legislative Black Caucus on education and workforce development, the second pillar in their four-part agenda to end systemic racism in Illinois.
The next hearing is scheduled for Oct. 14 at noon and will cover language requirements and mental health resources. To view virtual committee proceedings, visit https://ilga.gov/senateaudvid.asp and click "Watch Live Virtual Committee Video." The link will become available when proceedings begin.
Category: Press Releases