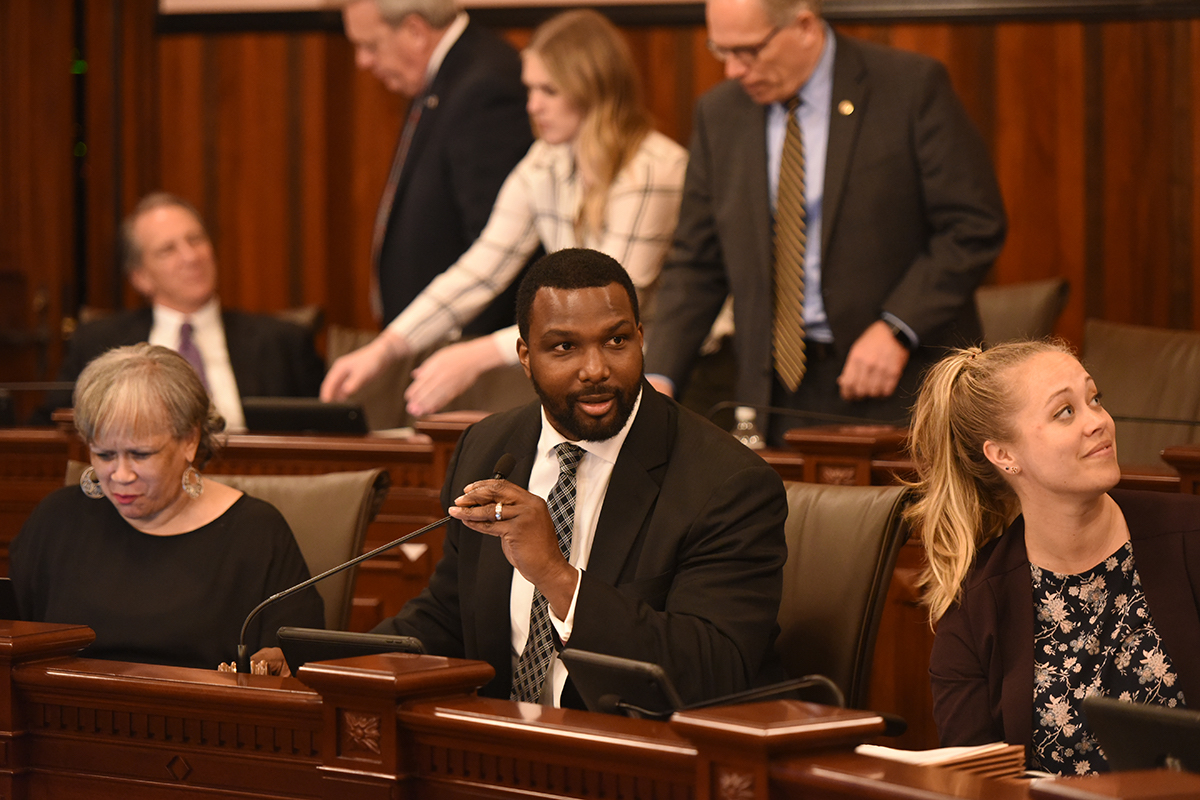 HARVEY – As a strong advocate of allowing compensation for student-athletes, State Senator Napoleon Harris, III (D-Harvey) supports the Supreme Court decision to allow these students to receive education-related payments.
"College sports is a billion-dollar industry, and these student athletes are not compensated nearly enough for helping their schools and the NCCA build a commercial empire," Harris said. "This decision is a great step toward helping these student-athletes receive fair compensation, but it doesn't go far enough. I still believe they should be allowed to be paid for the use of their images and likenesses in connection to products like clothing and video games."
The Supreme Court order requires the NCAA to allow student-athletes to paid unlimited non-cash education-related benefits. Some of those benefits include internships with annual payments of up to $6,000.
Harris has long championed allowing Illinois student-athletes to receive compensation from the use of their names, images, or likenesses.
Senate Bill 2338, which passed the General Assembly this spring, would allow student-athletes to earn compensation for use of their names, images, or likenesses on and in products – not their athletic ability.
Additionally, Harris's legislation would prohibit student-athletes from benefiting from their athletic abilities, participating in intercollegiate athletics or sports competitions, attending a specific educational institution, or entering into a publicity rights agreement.
"My legislation is the best option to allow student-athletes to receive true equity for their hard work while still maintaining their amateur status," Harris said.