Published: Wednesday, August 25, 2021 12:14 PM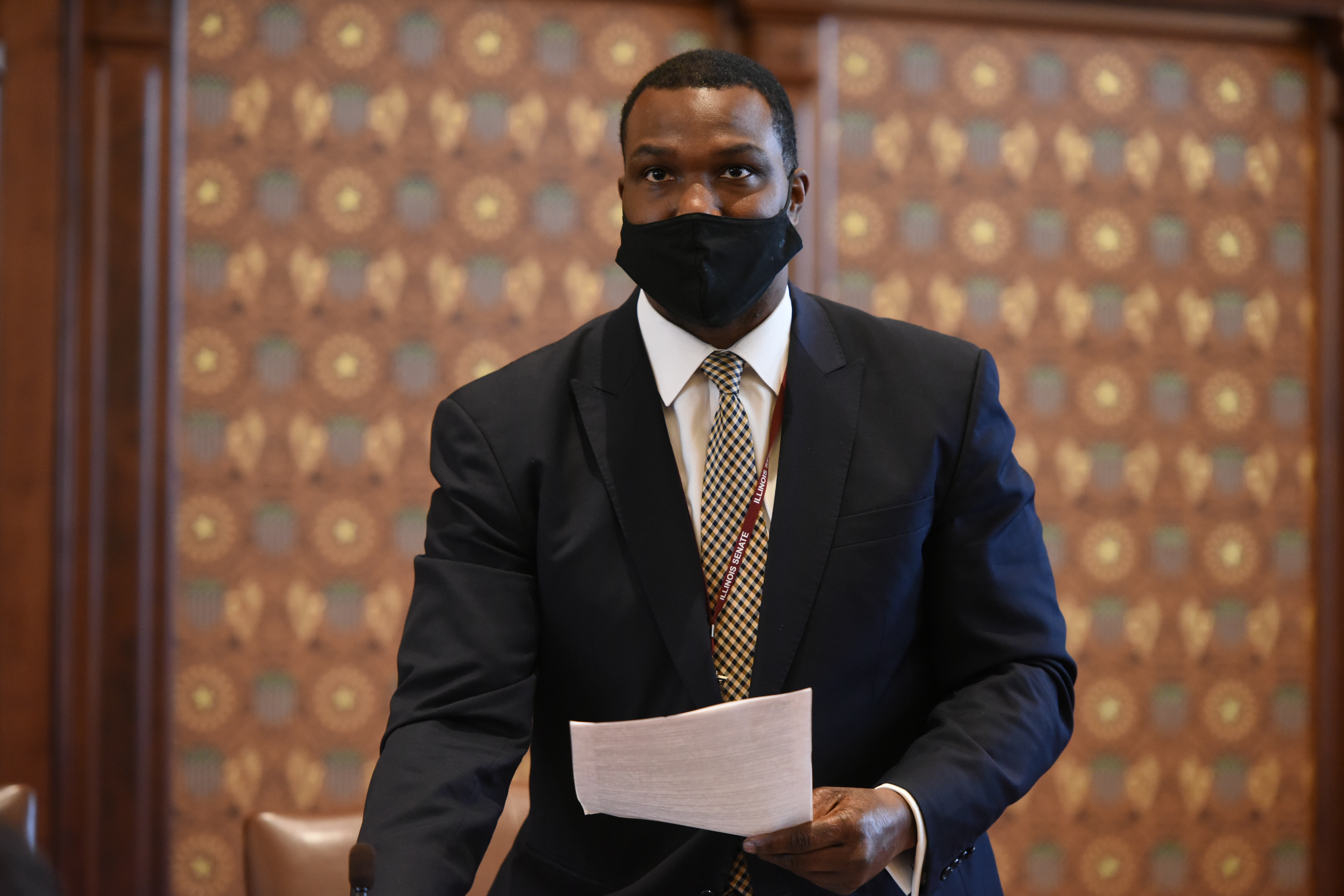 SPRINGFIELD – As Illinois movies toward a more equitable environment, State Senator Napoleon Harris III's (D-Harvey) effort to encourage Amtrak to submit procurement goals for female-owned, minority-owned, veteran-owned and small business enterprises was signed into law on Friday.
"Amtrak is a billion dollar transportation corporation and should be helping lead the charge in increasing diversity in Illinois contracting," Harris said. "Everyone should have a shot at obtaining a public contract, and all industries should be pushing for equity to ensure Illinois become the one most equitable states in our nation."
Currently, the Railroad Supplier Diversity Act allows each Class I railroad company to submit an annual report containing procurement goals and actual spending for female-owned, minority-owned, veteran-owned and small business enterprises to the Illinois Commerce Commission.
This law will add the National Railroad Passenger Corporation (Amtrak) to the list.
There are currently seven Class I railroads operating in Illinois: BNSF Railway, CN, Canadian Pacific, CSX Transportation, Kansas City Southern, Norfolk Southern, and Union Pacific. Canadian National Railway and Canadian Pacific Railway are also considered Class I due to their significant trackage in the United States.
"State support is a major reason why these railroad companies become and continue to be successful," Harris said. "We are asking them to increase diversity within their organizations and help these small and minority-owned businesses get their feet in the door."
The report requirements include information on outreach and expansion plans, points-of-contact for interested vendors, and suggestions for how the commission could ease the vendor identification process. The reports would include as much state-specific data as possible, but some national data could be used to supplement findings.
Senate Bill 2424 was signed by the governor and is effective immediately.
Category: Press Releases