Published: Wednesday, January 13, 2016 04:18 PM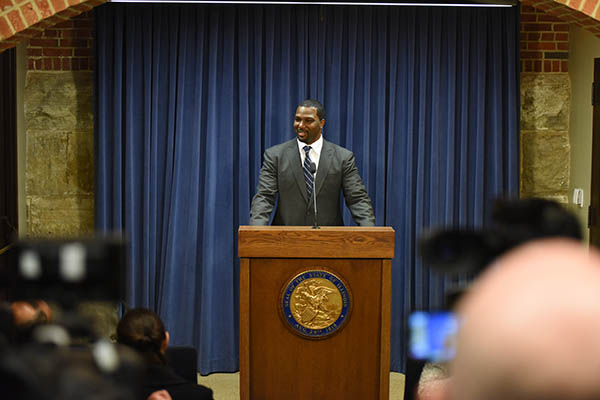 SPRINGFIELD – State Senator Napoleon Harris (D-Harvey) announced Wednesday his intent to file legislation that will allow Illinois citizens to recall elected officials statewide.
"The purpose of this legislation is transparency and accountability," said Harris. "We must hold our elected officials to a higher standard. If people decide they have lost trust in their elected officials, they should have the power to recall them."
With the recent ill handling of the Laquan McDonald case and public outrage toward Chicago Mayor Rahm Emmanuel, Harris said he was disturbed by the way things unfolded.
"I commend the efforts of Representative LaShawn Ford by filing legislation that would allow Chicago residents the ability to recall the Mayor, and I stand behind him 100 percent," said Harris. "However, why should
we limit this democratic practice to one elected official? I want to put the power of democracy into the hands of all Illinois citizens. When trust is lost, the people need to be able to hold their public officials accountable."
The proposed legislation would allow citizens to recall not only state elected officials, but also county board members, local mayors, aldermen and school board officials. The Judiciary would be exempt due to constitutional protections.
The legislation would require a constitutional amendment. Harris hopes to bring the legislation, which was filed today, before the Senate. The measure would require a three-fifths vote in both the House and the Senate before being put to referendum on the 2016 ballot.
###
Category: Press Releases