Published: Tuesday, May 31, 2016 03:13 PM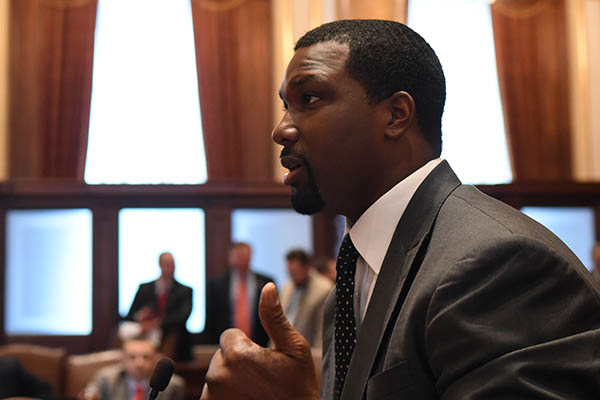 SPRINGFIELD- State Senator Napoleon Harris III (D-Harvey) passed a measure through the Illinois Senate on Tuesday that would extend tax increment financing for the City of Oak Forest until 2037. Currently the TIF is set to expire in 2025.
"Oak Forest is a prime example of a product of the recession. They were hit hard and are still recovering," Harris said. "They just need a little push. That is why I sponsored this measure to help them revitalize their economy, continue their development projects and keep them going in the right direction."
TIF districts are important for cities and towns going through economic trouble. They help attract private investment and bring new businesses to help with economic expansion.
"As a small business owner myself, I know first-hand the impact they can bring on revitalizing local economies," Harris added. "We need to make sure economic growth and expansion continues. "
The measure, House Bill 4423, passed the Senate with a vote of 55 to 0. It now goes to the governor for consideration.
###
Category: News