Published: Wednesday, August 16, 2017 08:46 AM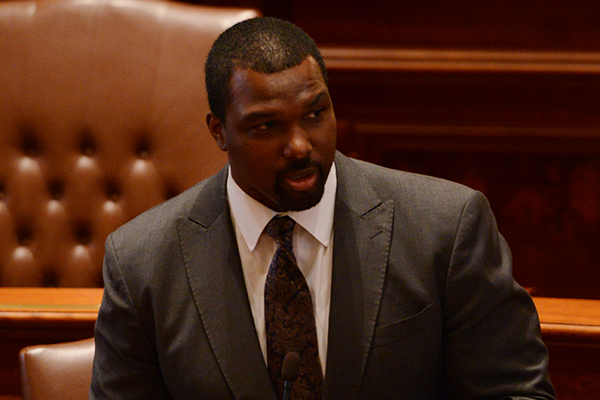 Legislation allowing 16- and 17-year-olds to become organ and tissue donors was signed by Illinois Governor Bruce Rauner. Senator Napoleon Harris, D-Harvey, was a chief sponsor of the bill (House Bill 1805) that passed during this spring's session.
"Up until now, 16-year-olds and 17-year-old have been unable to sign up as organ donors when they get their first driver's license," Senator Harris said. "By allowing these teens to become part of the registry, it will save lives across Illinois and the nation. One person's organs and tissues can be donated to save the lives of many people."
With the new law, teens age 16 or 17 will be able to join the First Person Consent Organ and Tissue donor registry when they receive their driver's licenses or state ID cards. Parents and guardians, however, will still have the right to give or revoke consent until the donor turns 18.
The legislation was led by Illinois Secretary of State Jesse White; Senator Mattie Hunter, D-Chicago, the chief Senate sponsor; and the Gift of Hope Organ and Tissue Donor Network. Gift of Hope provides donation services to the whole Chicagoland area, including the South Suburbs.
Secretary of State Jesse White said there are 6.2 million Illinois residents registered to be organ donors, but there are 4,700 on a wait list. White said Illinois is ranked third when it comes to organ donations in the U.S., with the expansion expected to increase donations.
Category: News