Published: Wednesday, April 04, 2018 09:17 AM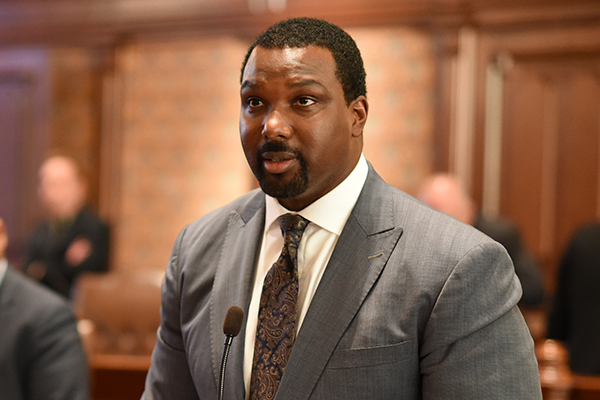 CHICAGO – Illinois casinos could soon offer in-person or online betting on professional, amateur or collegiate sports under a measure spearheaded by State Senator Napoleon Harris (D-Harvey).

Senate Bill 3432 can only go into effect if the federal sports wagering ban is lifted, and it would require a $10,000 licensing fee and a $5,000 license renewal fee for interactive sports wagering platforms. It also outlines consumer protections and integrity requirements for sports wagering operators, including record-keeping and annual reporting to the Gaming Board.

"Our state continues to struggle financially, and we have an opportunity to gain much-needed revenue for education, human services and infrastructure should the federal sports wagering ban be struck down," Harris, a former NFL linebacker, said. "We know that sports fans enjoy betting, and the state should offer a secure and legal way to do so."


The legislation imposes a 12.5 percent tax on gross sports wagering revenue and a 1 percent integrity fee for sporting organizations.

Congress enacted the Professional and Amateur Sports Protections Act prohibiting sports betting in 1993 with the exemption of a few states. The constitutionality of that federal law is currently being challenged by New Jersey in the case Christie v. the National Collegiate Athletic Association. A decision is expected later this year.

The Senate Gaming Committee held a subject matter hearing on this and two other related proposals as the discussion on sports betting in Illinois continues.
Category: News