Published: Monday, May 14, 2018 02:27 PM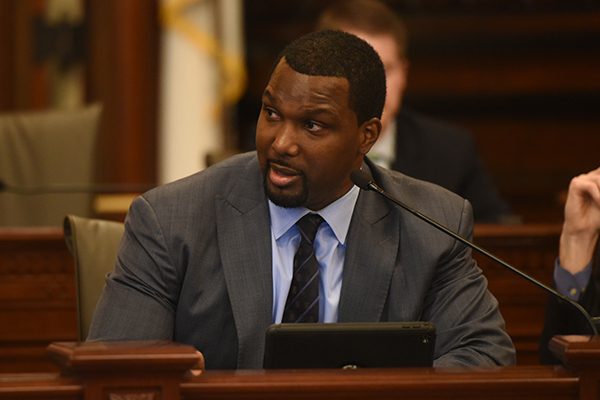 SPRINGFIELD – The state of Illinois could look to legalize sports betting after the United States Supreme Court struck down a federal law Monday that prohibited the practice.

"We've been working on legislation to legalize sports betting in Illinois in anticipation that the Supreme Court would strike down the federal law," said State Senator Napoleon Harris (D-Harvey), former NFL Linebacker and sponsor of Illinois' sports gambling measure. "This decision puts us on a clear path for negotiating the issue."


Congress enacted the Professional and Amateur Sports Protections Act prohibiting sports betting in 1993 with the exemption of a few states. That federal law was overturned by the ruling in Murphy v. the National Collegiate Athletic Association.

Harris' current proposal, Senate Bill 3432, would allow Illinois casinos to offer in-person or online betting on professional, ameteur or collegiate sports.

"It's a win-win," Harris said. "Not only do we have an opportunity to legalize an activity many sports fans enjoy, but we also have a chance to bring in revenue for vital services the state provides."

The Senate Gaming Committee held a subject matter hearing on sports betting earlier this session.

Harris continues negotiations on SB 3432.
Category: News