Published: Wednesday, May 30, 2018 09:21 PM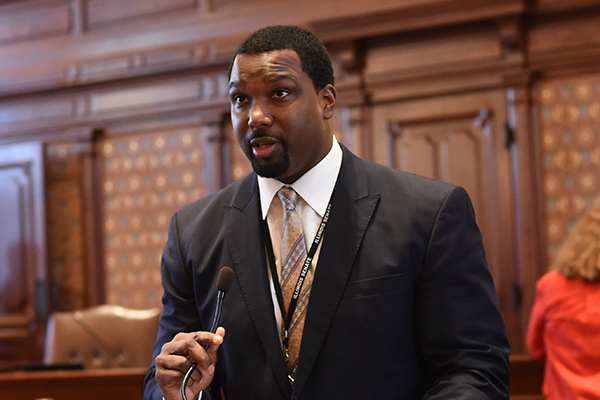 SPRINGFIELD- State Senator Napoleon Harris III (D-Harvey) supported the Senate's approval of the FY 19 state budget on Wednesday.

"Our job as legislators is to ensure the state is providing the services our communities need," Harris said. "This budget works with the revenue we have to provide support in significant areas."

The Senate budget includes a funding increase of $350 million in K-12 funding, which keeps up with the state's commitment to the new evidence-based funding formula that was approved last year. This investment ensures no school district will receive less money than last year, and many will receive additional funding through the formula's tier-based system.

Early childhood education will also see an increase of $50 million.

The budget also funds programs the governor tried to eliminate, including: after school programs, school support services, parent mentoring and Teach for America.

Higher education will see more stability with a two percent increase, including funding for MAP grants and a new grant program to help middle class students pay for college and remain in Illinois while doing so. Community colleges will also receive $4.3 million for Military Veteran Scholarships to be distributed based on their veteran enrollment.

Funding is also restored for the Child Care Assistance Program, Addiction Treatment and Prevention Services, Community Mental Health Services, Autism services, youth employment services, Teen REACH, Immigrant Integration Services and Welcoming Centers under the Senate's proposal.

The Community Care Program, a program that helps seniors stay in their homes, will receive full funding as well.
The Department of Commerce and Economic Opportunity would also receive $18.6 million for job training and business development grants.
"We've weathered a three-year storm, and for two years rank-and-file lawmakers have stood up against the governor's cuts to provide for the people of Illinois," Harris said. "Now we must look to maintain this progress."
The budget will now head to the House on concurrence.
Category: News