Published: Tuesday, September 25, 2018 09:55 AM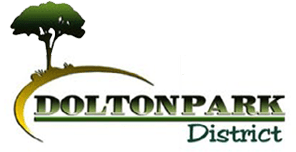 SPRINGFIELD- State Senator Napoleon Harris III (D-Harvey) announced this week the Dolton Park District has received a payment to continue a renovation project that began last October on their main field house.
The Dolton Park District will receive the $2 million grant from the Illinois Department of Natural Resources under the Park and Recreational Facility Construction Grant Program.
"This project will create a space for the park district and the community to use for a number of purposes and I am excited to see it continue," Harris said. "This facility will serve as a community meeting place for outdoor activities and special occasions."
Comptroller Suzanna Mendoza recently paid out $523,862 of the total grant money to the Dolton Park District, allowing the project to continue as planned.
The park district's plans for expansion and renovation include:
A multipurpose room that seats more than 200
An outdoor patio for leisure activities
Meeting space and prep kitchen
Stage, dance floor and wedding accommodations
Category: News