Published: Wednesday, January 09, 2019 03:36 PM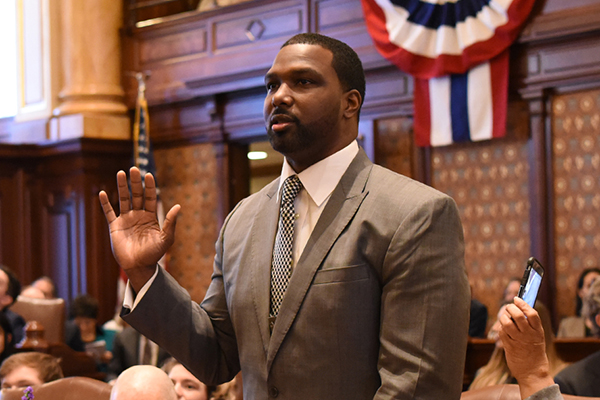 SPRINGFIELD – The Illinois Senate began a new session today with the inauguration of the 101st General Assembly.
State Senator Napoleon Harris (D-Harvey) is looking forward to continuing his work on issues that affect south suburban communities.
"We have a lot of opportunity to work on issues that were put on the backburner during the last administration," Harris said. "I'm looking forward to bringing the concerns of the South Suburbs to the forefront and helping our communities."
Harris was elected to his first term in 2012 and represents the 15th Senate District in part of Chicago and the South Suburbs.
Category: News