Published: Thursday, March 17, 2016 05:29 PM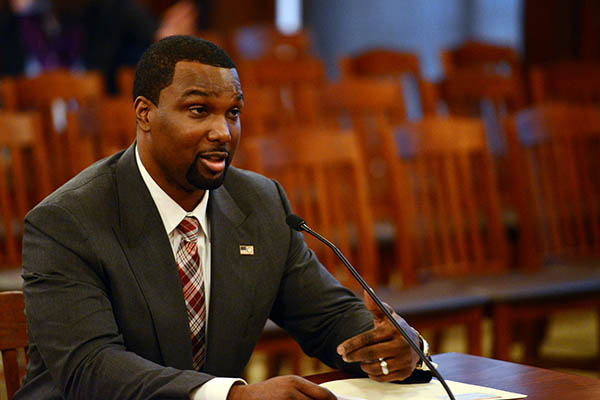 SPRINGFIELD – Today, State Senator Napoleon Harris (D-Harvey) voted for legislation that would fund much needed social service programs and higher education. Senate Bill 2059 provides funding for programs and services that are not currently receiving funding from court orders or consent decrees.
"We've left a lot of people in need without support and threatened the education of our young people for far too long," Harris said. "I was sent to Springfield to help improve our communities. We need to stop the partisan politics and pass a budget to keep our communities from deteriorating."
The Department of Human Services would receive funding for sexual assault programs, services for at-risk youth and senior services.
"The leadership in Springfield needs to be reminded of what's at stake here," Harris said. "Our most vulnerable populations are being left without services they desperately need. That's not something I'm willing to stand idly and watch."
Higher education would receive $1.84 billion including $397.1 million for the Monetary Award Program and $33.5 million for Chicago State University.
"I empathize with the college students who are stressing over an uncertain future. It pains me to see the frustration young people throughout my district and the state are feeling because the governor and our legislative leaders unwilling to stand up for their futures," Harris said.
Senate Bill 2059 passed the Senate 39-18 and will now go to the House for further consideration.
###
Category: News