Published: Tuesday, May 24, 2016 10:21 AM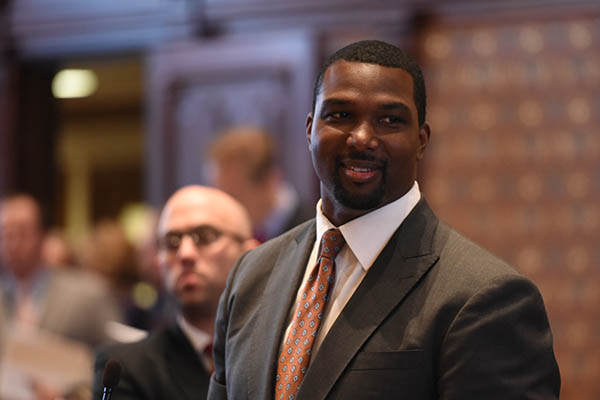 SPRINGFIELD— Eligible voters throughout the state will now be automatically registered to vote under legislation advanced last Thursday.
Senate Bill 250 would allow for the Secretary of State's office and similar state agencies to submit eligible voters' information to the State Board of Elections when they visit their facilities for services.
Currently, 42.2 percent of eligible, voting-age black citizens in Illinois aren't registered to vote. Overall, more than 2 million Illinoisans who are eligible to vote aren't registered. The measure now moves to the Illinois House of Representatives, where it will be debated.
State Senator Napoleon Harris III (D-Harvey) released the following statement:
"Minority communities have some of the lowest voting populations. This measure creates an easier registration process and promotes participation in our democracy."
Category: News