Published: Thursday, March 20, 2014 11:36 AM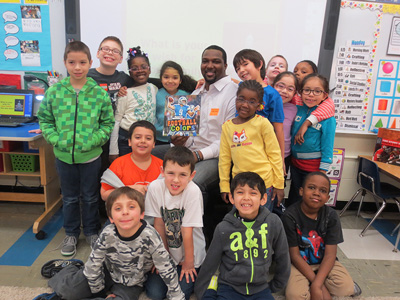 On February 17, Senator Harris visited Spaulding School located at 14811 S. Turner in Midlothian. Senator Harris was the 'Mystery Reader' for Ms. Messina's second grade class.
The students in the class had no idea who would be coming to the school to be the 'Mystery Reader'. They are given clues throughout the week to guess who will be the 'Mystery Reader', but do not know if their guess is correct until the 'Mystery Reader' arrives.
The teacher selected the book "Football Colors" for the Senator to read to the class. The Senator and the students had a great time, and the students were treated to pizza from Beggar's Pizza later in the week.
Category: Latest