Published: Tuesday, May 19, 2015 03:47 PM
Dear Friends,
As we head into the final weeks of this legislative session, we have much to do in a short amount of time. We are facing a very tough challenge as we continue with budget negotiations for 2016. In the coming weeks it will be critical to continue to push forward and work in a bipartisan fashion to address Illinois' most pressing issues.
Nonetheless, I have continued in my efforts to work hard and advocate for a more equitable business climate. Please read on to hear about what I am doing to make this happen.
Category: News
Published: Monday, May 18, 2015 11:44 AM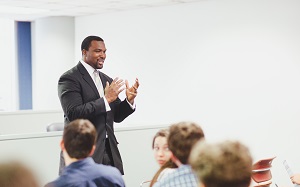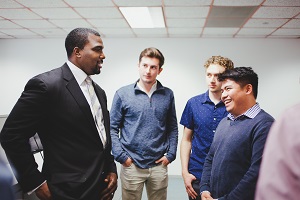 Last week Northwestern University invited me to be part of their NU in Government Day. I had the chance to speak with students about my role as a State Senator and what led me to pursue a career in public service.
As a graduate of Northwestern, I can attest to the great programs and support the university has to offer. My time spent there played an influential role in my decision to pursue public service.
I was honored to be invited to speak with these bright and engaged students. These students have very promising futures ahead of them.
Category: News
Published: Wednesday, April 22, 2015 06:11 PM
Springfield, IL –Legislation co-sponsored by Senator Napoleon Harris (D-Harvey), which proposes a plan to undo the cuts to social services recently enacted by Gov. Rauner., passed the Senate today.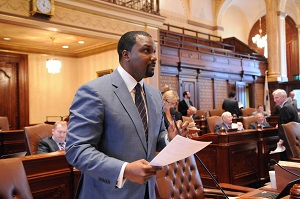 "This legislation is a product of a bipartisan effort to ensure services to the most vulnerable remain funded," Harris said. "This plan uses surplus funds normally reserved for special interests, to restore funding for autism, epilepsy and substance abuse prevention. These cuts affect real people, and we must continue a bipartisan effort to ensure these programs remain funded."
The legislation, Senate Bill 274, now goes to the house for consideration.
Category: News
Published: Wednesday, April 22, 2015 03:18 PM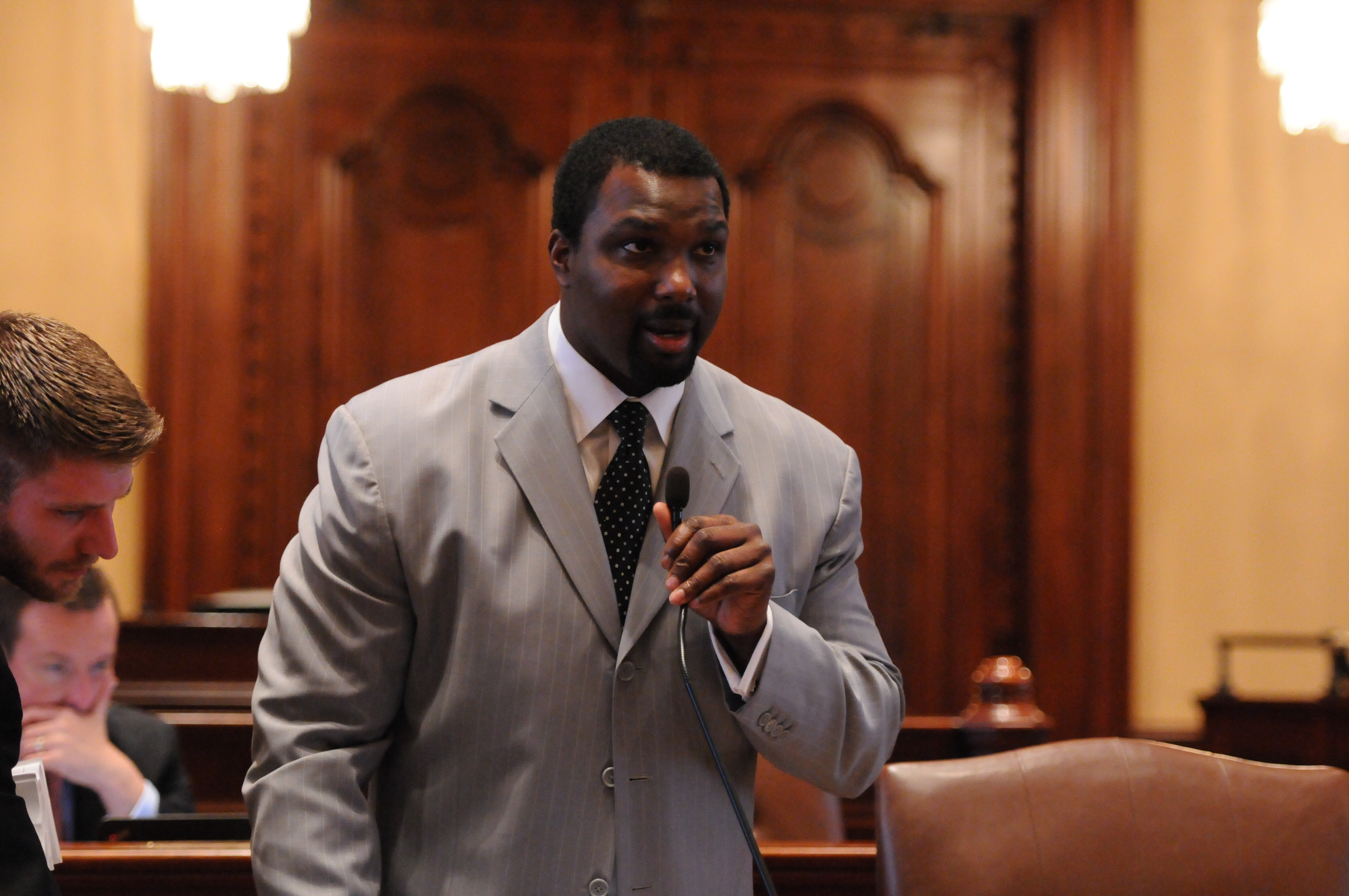 Springfield, IL –Legislation sponsored by Senator Napoleon Harris (D-Harvey), allowing certain out-of-state health care professionals to practice medicine in Illinois while on contract to provide care to an athletic team, passed the senate today.
Currently there is no exemption for health care professionals in contract with athletic teams to provide care to athletic team members, coaching staff or families traveling with the athletic team in Illinois without a license to practice in the state.
"This measure would allow for teams to travel with their health care professionals, thereby allowing individuals to receive treatment from someone who is better informed on their medical history," Harris said. "As a former professional athlete myself, I know firsthand the importance of traveling with a qualified physician who knows my medical history. This bill allows skilled health care professionals to provide the medical attention athletes need while they travel in Illinois."
Senate Bill 785 gives exemption to health care professionals for 10 days per sporting event with an option to extend the exemption up to 30 days.
The legislation passed the Senate with 54 – 0 and will be sent to the House.
Category: News