Published: Wednesday, March 26, 2014 04:34 PM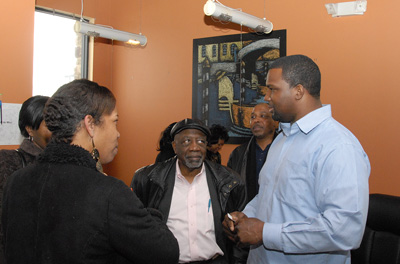 State Senator Napoleon Harris (D-Harvey) held office hours and hosted an I-Cash event in his district office earlier this month.
About 60 constituents attended, many taking the opportunity to sit down with Senator Harris and ask questions or discuss problems they may be having.
"It was a good experience to see friends and meet people I hadn't met yet," Harris said. "It is important for me to know what constituents are concerned about so that I can most effectively represent them in Springfield."
Category: Latest