Published: Wednesday, April 24, 2013 04:44 PM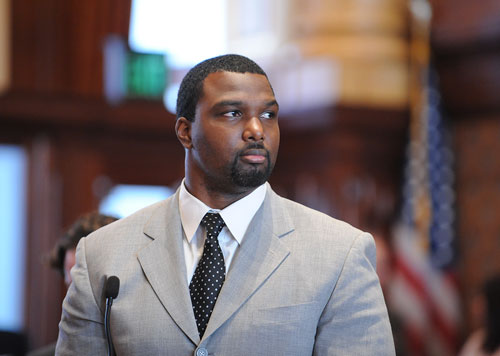 Every year, thousands of high school athletes represent their schools. But what's largely unknown to the public is that those schools have no responsibility to those student athletes should they suffer a catastrophic injury during a game and end up paralyzed.
State Senator Napoleon Harris (D-Flossmoor) wants that to change. On Wednesday he convinced the Illinois Senate to approve legislation that requires schools to offer such catastrophic coverage for such rare, worst-case situations.
"Student athletes are held to a higher standard by their schools. It only seems fair to require those schools to be there for their student athletes," Harris said. "It's unconscionable to me to think that a teenage athlete could get paralyzed during a game and be left with no health coverage."
The minimum policy for a school will cover $3 million in aggregate benefits or 5 years of coverage, whichever comes first, for injuries that result in medical expenses in excess of $50,000. All schools will have this insurance, except for those who already require athletes to have private insurance. Before this proposal, there was no requirement in Illinois that schools carry insurance for their athletes.
The Illinois High School Association (IHSA) already provides students with this catastrophic insurance for states tournaments. To extend this coverage for the entire season, officials estimate costs for schools to be less than $5 per athlete.
"Your level of health care shouldn't be decided by you team's win-loss record," said Harris.
Some schools already offer this insurance voluntarily. Rasul "Rocky" Clark was lucky his school had a plan to cover catastrophic injuries. Rocky, a running back from Blue Island High School, was paralyzed after suffering two broken vertebrae in his neck and a spinal cord injury, and was left a quadriplegic following the injury. However, his insurance ran out in 2012 and he died soon after.
Senator Harris has worked with Rocky's mother to push for extended coverage of permanently injured high school athletes.
For more on this story, visit the senator's website, www.senatornapoleonharris.com or facebook page, http://www.facebook.com/SenatorNapoleonBHarrisIII.
Category: Latest