Published: Thursday, January 12, 2023 09:48 AM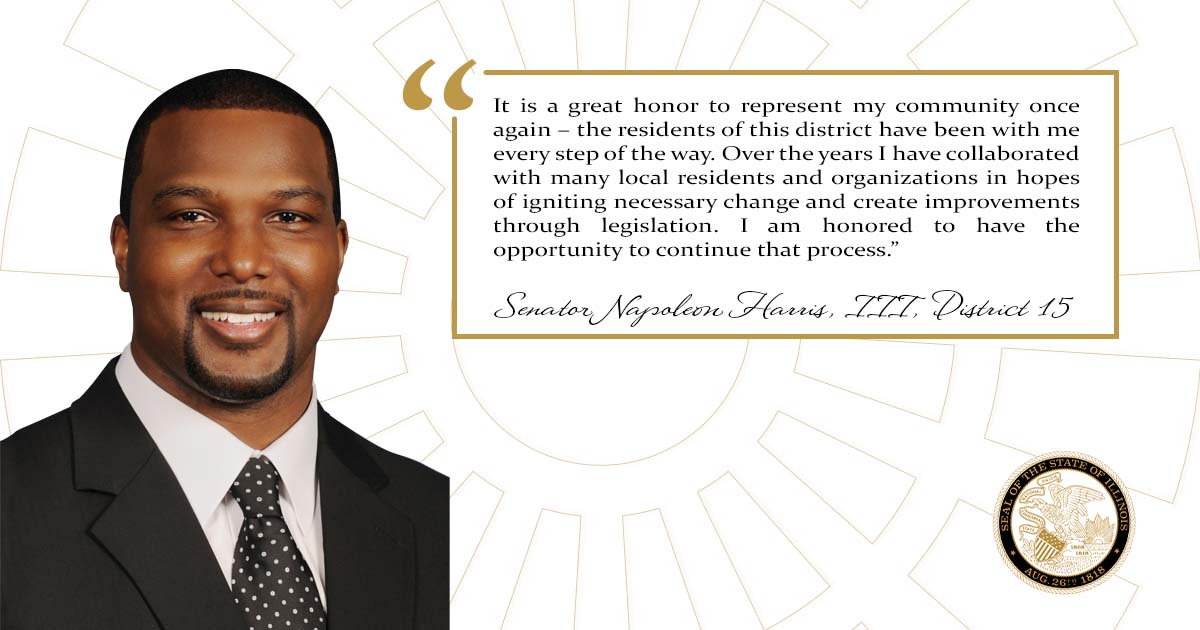 SPRINGFIELD – State Senator Napoleon Harris was inaugurated Wednesday for his 10th year in the Senate.

"It is a great honor to represent my community once again – the residents of this district have been with me every step of the way," said Harris (D-Harvey). "Over the years I have collaborated with many local residents and organizations in hopes of igniting necessary change and create improvements through legislation. I am honored to have the opportunity to continue that process."
Senator Harris has held his position as State Senator representing the 15th District since 2013. He has championed several bills just this past year including measures surrounding health care, improving home health services, as well as implementing the Domestic Violence Task Force. During the course of ten years, he has championed over 70 bills.
"I am extremely proud of the work we have done as a collective," said Harris. "It is a significant task and responsibility to represent and amplify the voices that shape our community – and I accept that responsibility whole heartedly."
Harris will serve another term as Majority Caucus Whip- a position he has held since 2020. Harris will continue to work with caucus members on policy issues and help advise them on legislative priorities.
People of the 15th District can contact Harris's office for assistance with state and local resources at (708) 893-0552 or www.senatornapoleonharris.com.
Category: Press Releases