Published: Friday, June 19, 2020 12:36 PM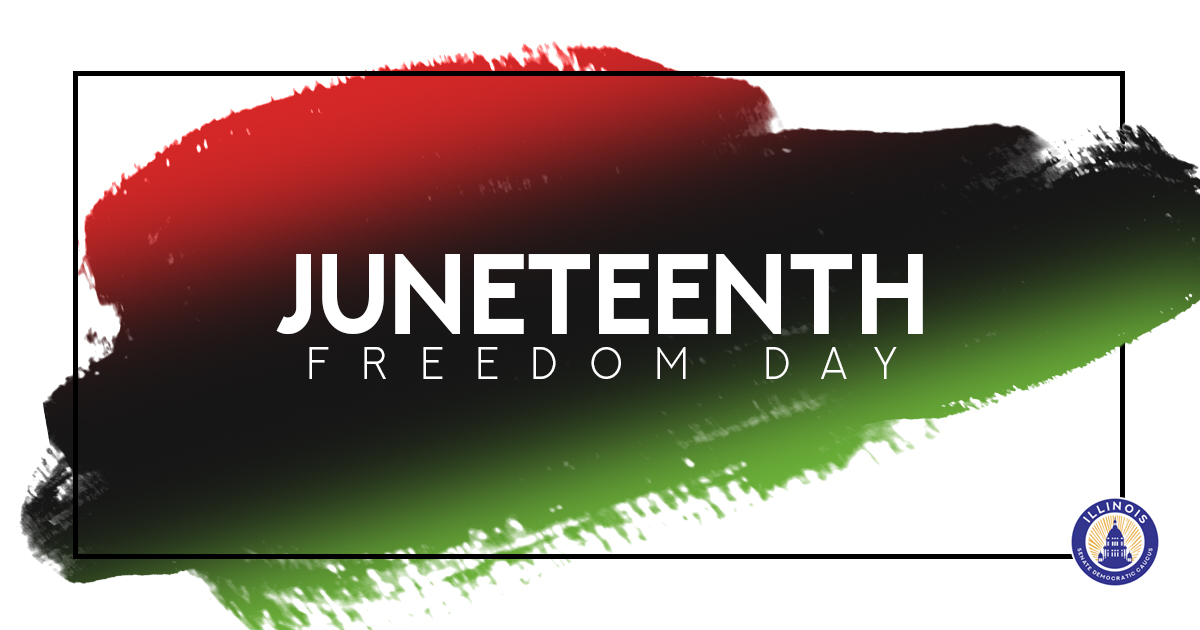 SPRINGFIELD – To mark the anniversary of the end of slavery in the U.S., State Senator Napoleon Harris (D-Harvey) has proposed legislation that would make June 19—also known as Juneteenth, or Freedom Day—a state holiday.
"It's time Illinois recognizes and observes the day African Americans were actually given their freedom, not just on paper, but in practice," Harris said. "Making June 19 a state holiday is a way to celebrate African Americans' freedom and highlight not just how far we have come, but also remind us how far we have to go."
The legislation would declare June 19 Juneteenth National Freedom Day in Illinois.
Juneteenth is the oldest nationally celebrated commemoration of the ending of slavery in the U.S. On June 19, 1865, Union soldiers arrived in Galveston, Texas, and announced to enslaved African Americans that the Civil War had ended, and they were free—more than two years after President Abraham Lincoln's Emancipation Proclamation.
Category: Press Releases