Published: Tuesday, May 19, 2015 03:47 PM
Dear Friends,
As we head into the final weeks of this legislative session, we have much to do in a short amount of time. We are facing a very tough challenge as we continue with budget negotiations for 2016. In the coming weeks it will be critical to continue to push forward and work in a bipartisan fashion to address Illinois' most pressing issues.
Nonetheless, I have continued in my efforts to work hard and advocate for a more equitable business climate. Please read on to hear about what I am doing to make this happen.
Category: News
Published: Monday, May 18, 2015 11:44 AM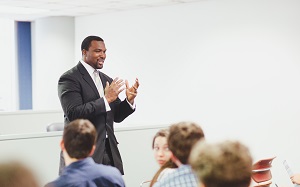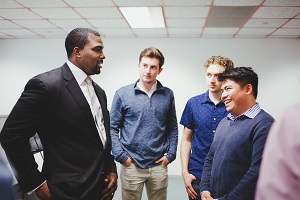 Last week Northwestern University invited me to be part of their NU in Government Day. I had the chance to speak with students about my role as a State Senator and what led me to pursue a career in public service.
As a graduate of Northwestern, I can attest to the great programs and support the university has to offer. My time spent there played an influential role in my decision to pursue public service.
I was honored to be invited to speak with these bright and engaged students. These students have very promising futures ahead of them.
Category: News