Published: Tuesday, May 26, 2015 01:31 PM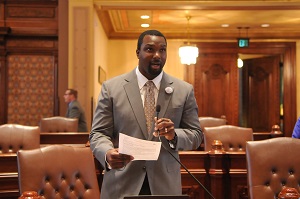 SPRINGFIELD – Legislation passed the Illinois Senate today that would create the Residential and Economic Redlining Task Force Act. State Senator Napoleon Harris (D-Harvey) is the chief Senate sponsor of the measure.
This legislation creates a task force to examine barriers to economic opportunities in economically depressed communities, issues discouraging local investment, community concerns, current economic conditions and establishes comprehensive economic development policy for businesses of all size.
Category: News