Published: Tuesday, April 04, 2017 10:40 AM
Read below or click here to view today's article from FarmWeekNow.com on Senator Harris hosting farmers from Moultrie County in his district.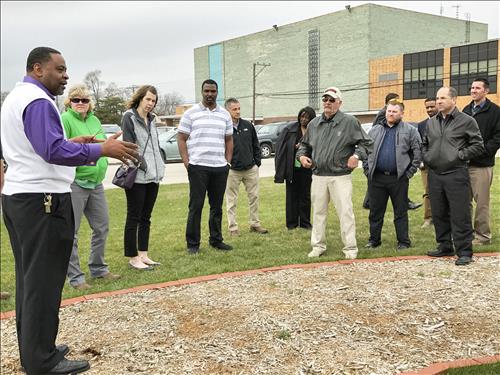 New Illinois Senate Agriculture and Conservation Committee Chairman Sen. Napoleon Harris, D-Harvey, recently hosted about a dozen of his "adopted" farmers from Moultrie County for a tour of his south suburban legislative district. During the tour, Harris focused on some urban agricultural initiatives occurring in his district.
The visitors met the senator at his district office and received an overview of Harris' district. The Moultrie County Farm Bureau group presented the senator with a information about the county, Farm Bureau hat, Ag Mags for his children and other items.
Category: News